There are many aspects of web design/development, and everything that comes along with that area of expertise that is far simpler than it seems. A lot of people simply decide that just the name "web design" sounds technical and therefore everything associated it must also be technical, and therefore very difficult to learn. This couldn't be further from the truth, and because of this, we have written this article to show you how to easily set up web hosting, so that you can take some of the control back when running your business.

What is Web Hosting?
To put it simply, every piece of content online needs to be "hosted" somewhere to allow it to be seen by others. Web hosting is a service, typically provided by third parties, that gives you a place to "host" all of your website information and content
To put it even more simply, we often explain it to clients "like a carpark for your website".
Why Don't I Need Web Hosting if I Build My Website on Something Like Wix or Squarespace?
You do.
The only difference with these DIY website builders is that they provide the hosting as part of the package. This means your web hosting is included in the monthly cost of using their service. If you happen to be running a business website for free on these services, you are effectively getting free hosting (but at what cost to your brand?).
How To Easily Set Up Web Hosting
The most typical scenario would be that you have heard that building a website on WordPress (.org) is the best way to get your business online. If this is the case, you will need to sort out your own web host. Below are the instructions to do this.
Please note that instructions might vary slightly from host to host, but the fundamentals are the same. We will take you through the process of setting up a host via Namecheap, as this is a web hosting company that we have used frequently in the past. Please also note that the links to Namecheap in this post are affiliate links.

1. Go to www.namecheap.com and click Hosting  → Shared Hosting


2. Select the type of hosting plan you wish to purchase and click "add to cart"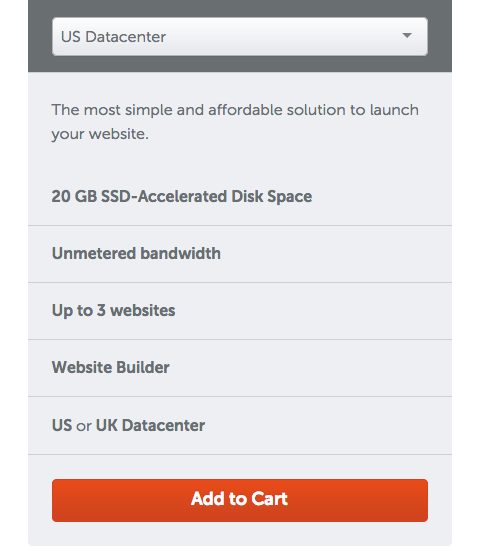 3. Select the domain option that matches your situation.
For this example, we will assume that you already have a domain name that you purchased through another company.
If this is the case, you click "use a domain I own from another registrar"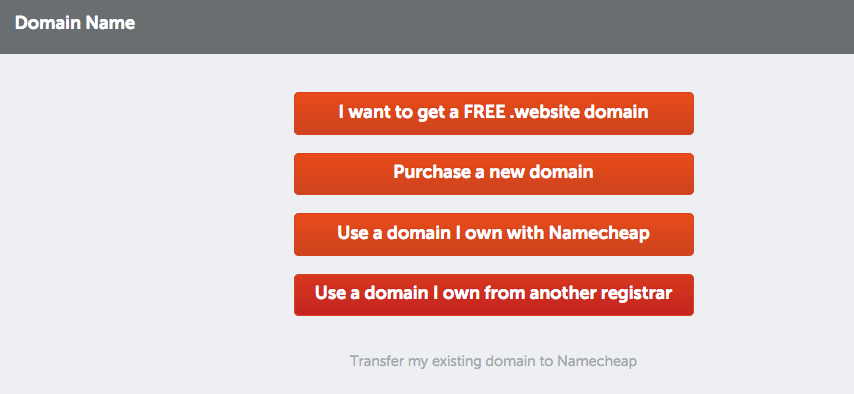 4. Login or create a new account with Namecheap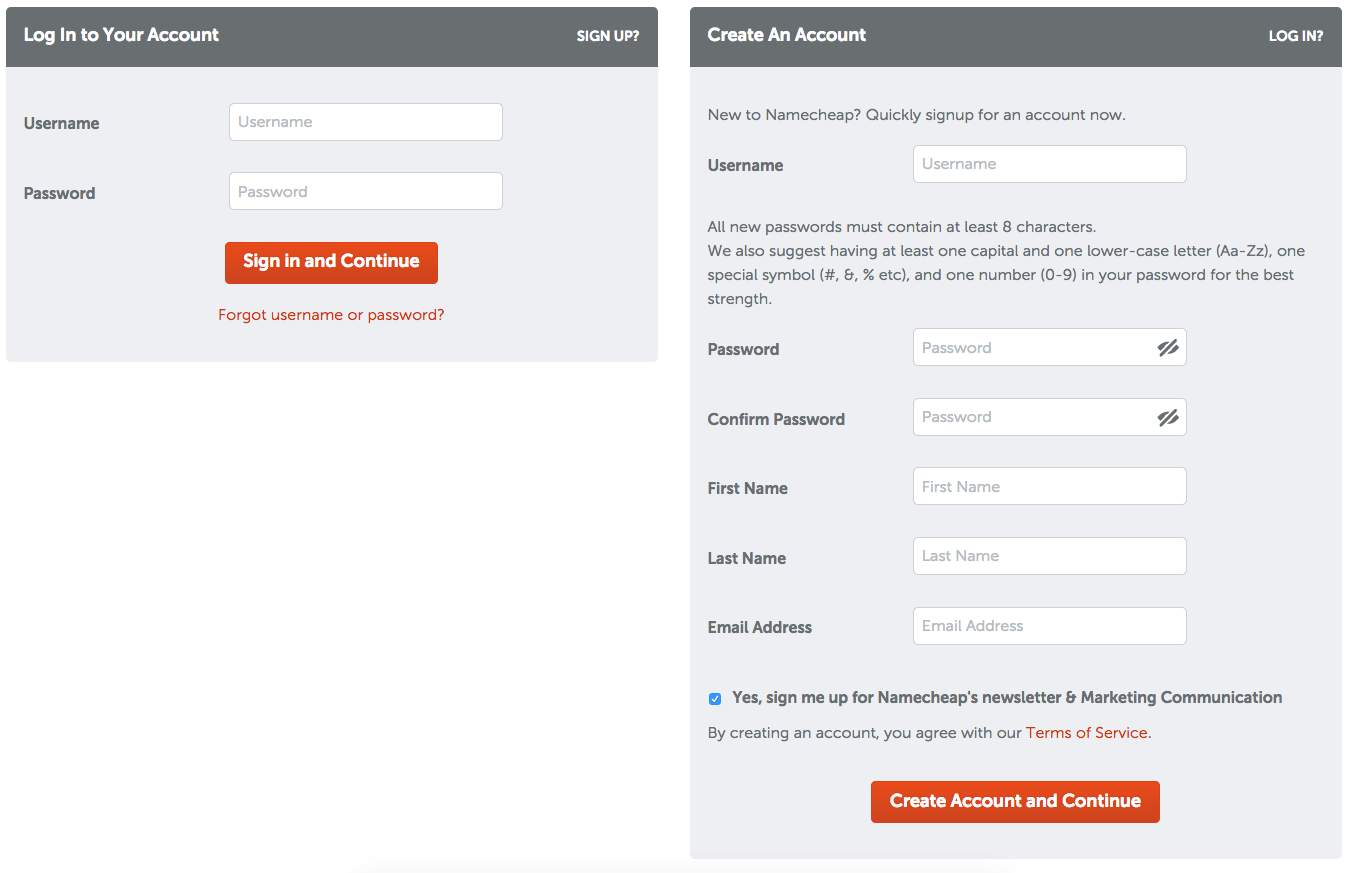 5. Once signed in, enter the domain name you wish to use with this new hosting package.
Then click "Use this domain"
Then click "Continue" (to the right hand side of page)



6. Check your purchase details and click "confirm order"


7. Add you payment details
Check the box agreeing to the terms and conditions (making sure to read these first)
Click "continue"
Review payment details on the next page and click "Pay Now"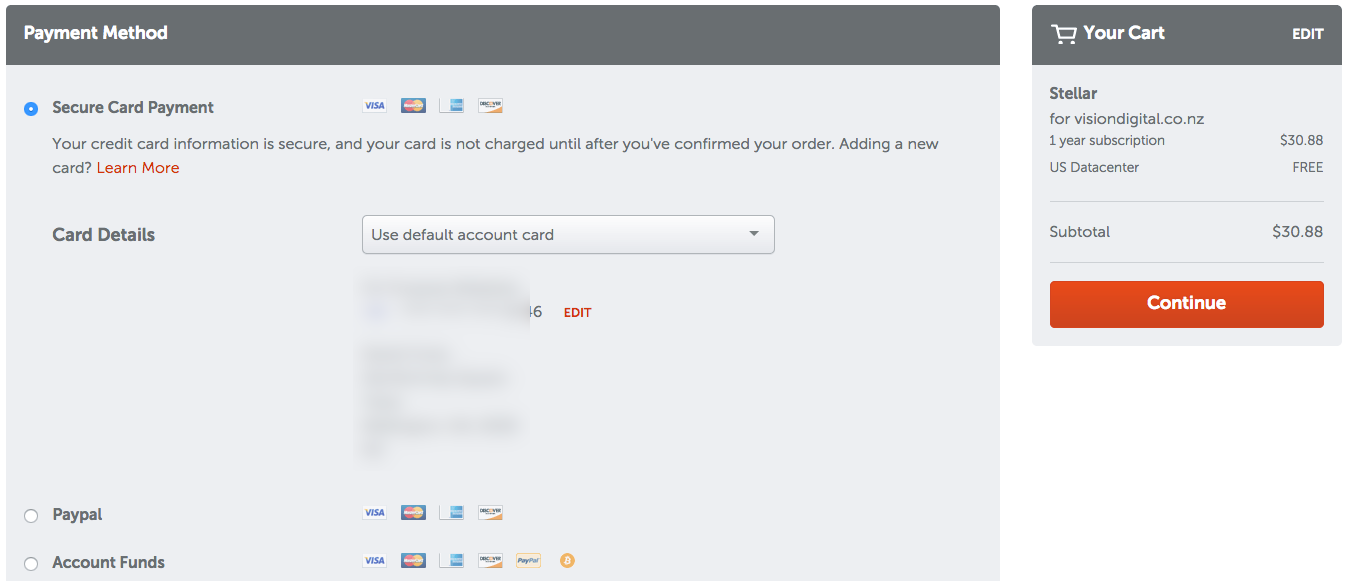 At this point you now have web hosting and you now need to create a website and direct your domain name to this web host.
8. Once all paid for, you will receive a couple of emails from Namecheap.
The first will be a payment summary, confirming the amount you have paid.
The second email with be a "welcome guide" with important information on it.
Make sure you keep these emails

On the welcome guide email, scroll until you see the cpanel URL and click this link.
This will take you to your control panel where you can set up your WordPress website.
9. Enter the cPanel credentials that are listed in the welcome guide email (as per screenshot)
Click "log in"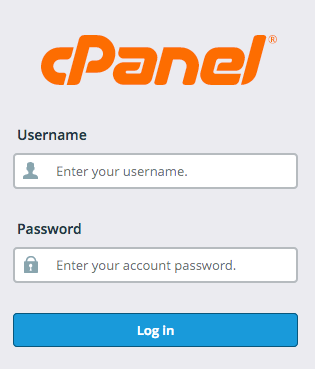 10. Find "Softaculous Apps Installer" and click "WordPress"
Your layout may look different to the screenshot below


11. Click "Install Now"


12. Complete the setup details, including the username and password information (these are chosen by you at this step)
Note down your chosen username and password for later
Then click "Install"
At this point, your website will not work as you need to direct your domain name to your new web host.
13. Log in to your domain name account with the registrar that it was purchased through.
This next part will be different for all registrars, but the function is available.
14. Find settings to edit your DNS records and change the A Record to the ip address that was given to you in your welcome email from Namecheap (or whatever web host you have signed up with)
Save records.

You should now be able to log in to your new website that you have just created in the above steps. Please note that the process of your domain name connecting with your new web host can take anywhere between 30 seconds to 48 hours. If you find that you're able to access your website infrequently, and it seems like something is wrong because you also sometimes get an error, this is completely normal and can be the case for a few hours while everything tries to connect correctly.
15. In a new tab, type in your domain name with "/wp-admin" at the end and hit the enter button on your keyboard.
Use the username and password details you just created to log in and begin to build your website.
If you have any comments or questions, leave them below and we will be sure to  respond